photographs by: Ray Kaplan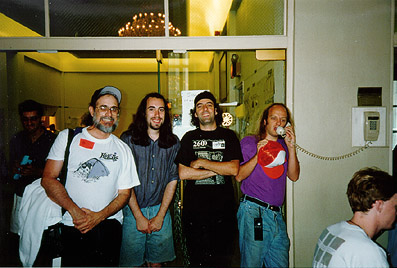 From left to right: Ray Kaplan, Bill from RNOC, Emmanuel Goldstein, Rop Gonggrijp. Rop, from the Dutch magazine Hack Tic was on the hotel hall phone speaking Dutch for several hours.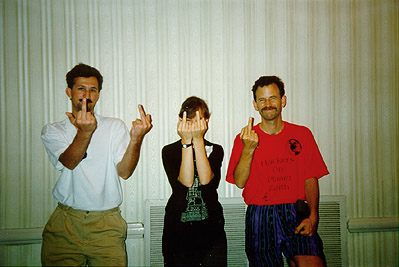 The volunteers who worked the smoothly flowing registration process express their gratitude for the opportunity to serve.
previous | next | Beyond Hope | Back to 2600